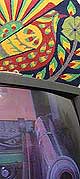 WortNull

So what's this all about ?
That was one fine sermon. Reverend Cleophus had nailed it down square. Almost. No one was going to get out of this sermon what he or she had expected. Everything had gotten so turned 'upside down', that the interpretations would reach a point where all clarity regarding the dark and light vanished because the wringing of hands was taking precedence.



A ONE - 3.6MB - AUDIO

" Why did that dream cut right through to the marrow of my bones, and shake me awake from my sleep, I'm going the last mile."

" Well SiR, you've been branded and blackballed. You didn't pay your oil bill."




Love above, the father's earth,
Love of love,
The mother's God,
To the child pure,
With both, make this abode.


This is questioned.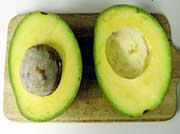 " Reverends, I have a thought for you ..."

So a little one;
a small voice in the front,
meekly speaks, "I want to be a child of God....
.. I want to be with God,"

and an avalanche of reverence swoops down on them,
and another little one rushes to the front,
and then another one ....
.. and then they start crying.

University of Adversity

A Workman Approved by God

Keep reminding them of these things. Warn them before God against quarreling about words; it is of no value, and only ruins those who listen.
Do your best to present yourself to God as one approved, a workman who
does not need to be ashamed and who correctly handles the word of truth.
Avoid godless chatter, because those who indulge in it will become more
and more ungodly.

"Before I formed you in the womb I knew you, before you were born I set you apart; I appointed you as a prophet to the nations."

"Ah, Sovereign LORD, I do not know how to speak; I am only a child."

"Do not say, `I am only a child.' You must go to everyone I send you to and say whatever I command you.
Do not be afraid of them,
for I am with you and will rescue you,"

"Now, I have put my words in your mouth.
See, today I appoint you over nations and kingdoms to uproot and tear down, to destroy and overthrow, to build and to plant."

---
Theme Song From The Tv Series
COMBAT
1965 by Ampco Music
VERSE
Proudly we bear the name of the Infantry,
Knowing we share the fame of the Army Infantry,
Where ever liberty's battle must be won,
The Infantry has gone and so it shall go on.
Where there's a job to be done is where we'll be,
For we are the fighting men of the Infantry.
CHORUS
Follow me, left, right,
Follow me, left, right,
We'll go marching to hell and back if it has to be.
Follow me, left, right,
Follow me, left, right,
We're the ever-ready men of the Infantry.